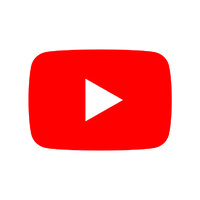 "If you have a special woman in your life or somebody who just loves to wear jewellery, this is a great gift"
Zero Waste Christmas Gift Ideas | Minimalist + Thrifty - December 17, 2017
"It's not only what we wear but it's also what we stand for"
Conservationist Turned Jeweller - March 05, 2018
Christy Tolliday
Owner, Designer
hello@arboreajewellery.com, 01884799468
Christy created Arborea Jewellery and has been making silver jewellery for 3 years. Working in conservation, she dreams about running around bare foot in flower meadows wearing floaty dresses but realistically mostly sits behind a computer or galavants around the countryside in wellie boots. When she's not trying to save the planet she's walking her dogs or out in the garden tending to the veg in dungarees, singing much to the tune of 'The Good Life'
★ ★ ★ ★ ★
"I bought a stunning hand hammered ring which I am really happy with. It is an amazing fit on my tiny (size I) finger and sits beautifully with a ring my husband bought me. I am really happy with it and will definitely recommend you to friends and family."
★ ★ ★ ★ ★
"Christy made me a wonderful custom Mountain Necklace. She paid diligent attention to detail in what I wanted, and it turned out exactly perfect! I love this necklace so much, thankyou Christy for making my dreams come true!"
★ ★ ★ ★ ★
"A generous and thoughtful seller with great communication, and the ring itself was gorgeous. The receipent was delighted too. Couldn't recommend more. I made everything complicated but they rolled with it. Very happy."
For press inquiries, please contact: